The New deviantART Submission Process
DeviantART is proud to announce a new way to submit and share your art. Our new submission process is powered by Sta.sh, our portable creative studio, making it quicker and easier to submit art than ever before!
Quick & Easy
The new consolidated and streamlined submission process is designed with ease of use in mind. The process is split into individual stages that guide you through the submission process for clarity. We've emphasized the most important settings of the submission process and collapsed the more advanced options for simplicity.
All In One
The new submit process is powered by Sta.sh, which gives you the ability to drag and drop files from your desktop, select files from your Sta.sh, and save your deviations so they can be submitted later. The new process also integrates our Premium Content feature, which allows you to sell digital downloads of your work.
Roll over each section for more details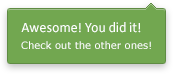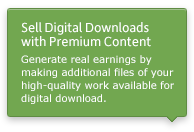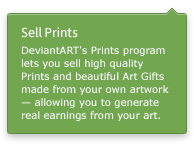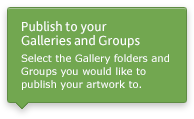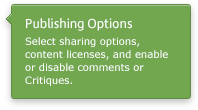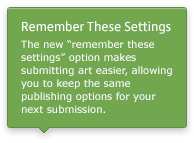 Stash - Your Personal Creative Studio
Sta.sh is your personal creative space on deviantART, a home to images, writing, animation and everything in between. Sta.sh keeps your inspiration organized, your projects consolidated, and provides ease of use when publishing your completed work. You can store your files, host works that you might not be ready to make public, and also makes it simple for you to share works in progress to gather feedback and advice from other creative individuals. Enabling you to upload and share content instantaneously to anyone in the world, Sta.sh truly is your artistic development platform.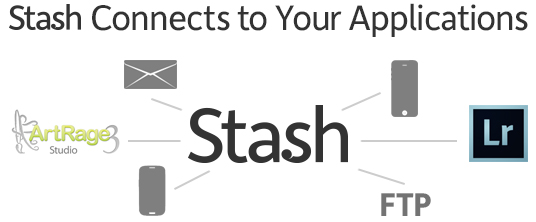 Your Sta.sh goes wherever you go. Using our APIs, developers have integrated Sta.sh into their own applications, making your creative life easier. Paintings created in ArtRage and photos from Adobe Lightroom can be saved directly to your Sta.sh. When not near your computer, you can upload from mobile devices using =Pickley's Sta.sh Client or `KnightAR's Android uploader. Plus, you can always upload via email or FTP.
Write Literature and Journals with StashWriter
Sta.sh Writer is an innovative writing engine built into Sta.sh, designed with the writer in mind. It provides a writing environment that combines rich-text with HTML, allowing for both ease of use and adaptation to any complexity you may want to add to your work. From easy formatting tools to the inclusion of CSS in the form of skins, Sta.sh Writer lets you say what you want to say how you want to say it.
Create Digital Paintings with deviantART Muro
DeviantART muro is our breakthrough HTML5 artistic application that allows you to create works of art directly from your browser. We recently added the ability to watch, submit, and share recordings of your how your work was made, allowing members to watch their favorite artist's drawing process.
Generate Earnings with Premium Content
Last July, we launched the Premium Content Platform, which allows content creators to become sellers and generate real earnings by making digital files of their high-quality work available for download. Deviants can download content immediately after purchasing them using deviantART Points, and the artist immediately sees the profits deposited into their My Earnings account.
We've continued making enhancements to the Premium Content Platform as we gradually roll it out to more of our members. The new Submit process makes it easier than ever to submit deviations as Premium Content, and with this launch, we're releasing the Premium Content feature to everyone!